MUSIC CHOICES: MARCH 24 – APRIL 30 | Choice of music | Salt Lake City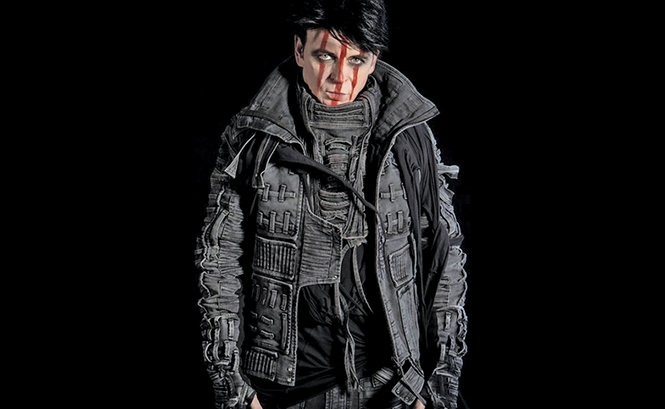 Gary Numan at Metro Music Hall
Anyone with a passing interest in this show is well aware that Gary Numan has a deep and varied catalog, dating back to his two pre-solo albums with Tubeway Army. This band released New Wave-era classic "Down in the Park" in 1979, the same year that saw Numan's solo debut. The Pleasure Principle, which spawned another chestnut of that era, "Cars". These tracks still feature in his live sets, although they've been toughened up a bit, with guitars bringing these 40-year-old tracks into a more modern sound. That said, the songs are still the songs and the voice is still the voice – and a delicious crash course on YouTube finds interesting twists on each, along with other snippets from the history of its nearly 20 albums. Also fascinating is that songs from his recent works don't need to be hidden away in his current setlists, unlike other performers of a certain age group. A recent string of singles, like the title track from his latest, Intruder, fit perfectly into the overall fabric of his work as a songwriter and leader. And the look and feel of his live performance, which took on a kind of Dunes vs. Matrix the staged feel, at times, has also evolved over time, though the "robots are our friends" vibes of the early tracks remain intact and still fun. In Europe and at some festivals, Numan can put on a big show for a big venue. In the comfortable confines of a room like the subway, things will feel intimate but huge at the same time. Gary Numan appears at Metro Music Hall with I Speak Machine on Saturday, March 26; doors are at 7 p.m. Tickets for the show are $32, available at metromusichall.com.
Grocer at Kilby Court
The latest in a peculiar series of Philadelphia bands to hit the town is Grocer, who just released their nine-song album Numbers game; it joins a previous LP and EP in a short but very engaging collection of material. The four band members (Nicholas Rahn on vocals and guitar; Danielle Lovier on vocals and bass; Emily Daly on guitar; Cody Nelson on vocals and drums) swap lead vocals attractively, with great harmonies. In the middle of last year, the band told the idaho weekly that "We make music with pop rock sensibilities with a few quirks here and there for the deep listener. We're most often compared to The Pixies meet Paramore." A listener with more seasoned ears might also pick names from the golden age of college rock, like Pylon or Scrawl, while younger listeners would have their own set of compositions. While people of all ages have myriad ways to find new music like Grocer's, you can start your search via the band's Bandcamp page (@itsgrocer), or via a really great live set captured by Audiotree and available on YouTube, found by simply punching in "Grocer on Audiotree". In fact, their little blip on the band does a good job of encapsulating the sound, too: "Grocer is a chaotic, multi-vocal quartet that writes alternative rock with urgent, complex builds." Grocer will play at Kilby Court on Sunday March 27 with Headportals and Strawberry Cough. Doors to this show for all ages are at 7 p.m. and $10 tickets are available at kilbycourt.com.
Princess visits Metro Music Hall Butterfly Museum
Sometimes a group gets together with some really unusual pieces, the pieces fit together wonderfully. Princess Goes To The Butterfly Museum is such a group, with singer, lyricist, musician and actor Michael C. Hall, known for his roles in works such as Dexter, Six feet Under ground and Hedwig and the Angry Thumb. Drummer Peter Yanowitz enjoyed considerable commercial success in Jakob Dylan's The Wallflowers, and played in a major indie band that missed the big time, Morningwood; he also backed Natalie Merchant on three solo albums. Keyboardist Matt Katz-Bohen spent the better part of a decade working with the perennial Blondie, and performed or recorded with other 80s luminaries like Boy Geroge and Cyndi Lauper. After forming and an initial run of shows in 2018, followed by various pandemic delays, the band are now embarking on their first extended national tour, in support of the 2020 album. thanks for coming. With a frontman known for a slew of television roles, it's perhaps no surprise that the band have already created a fine collection of videos, as diverse as the 14 songs. Inasmuch as the lyrics cut through the band's wild assortment of styles, well, things are pretty diverse in that department as well, without there being a single way to pin down what the band seem like. Katz-Bohen was quoted in americansongwriter.com saying, "There's a lot of noise going on in the East Village of New York, which we've all been going to for quite a while now. And I think that's seeping into us, that [idea of], 'We're not really going to play any particular game here; we're gonna do whatever we want, that's kind of a thing." In this case, the hit is unlocked in a delightfully unpredictable package. Princess Goes to the Butterfly Museum plays Metro Music Hall with Lorelei K on Wednesday, 30 March; door at 7 p.m. and tickets for $20, available at metromusichall.com. C.W.