Musical premiere: Mia McIntosh presents "Have Yourself A Merry Little Christmas"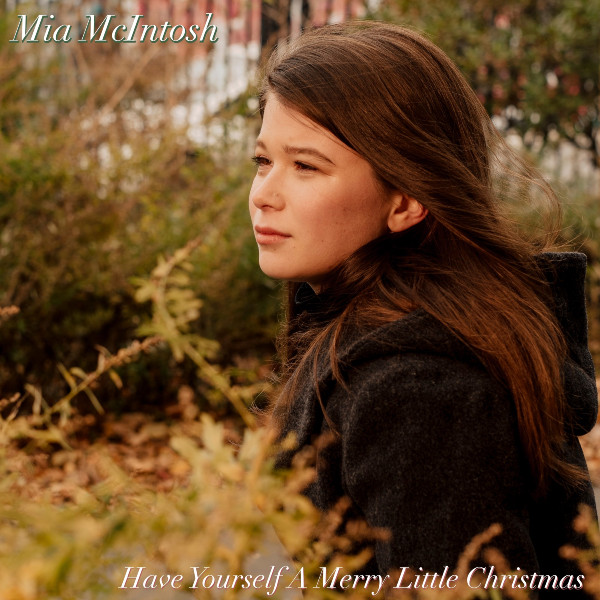 Seventeen-year-old singer-songwriter Mia McIntosh reveals her dazzling take on the classic Christmas song, "Have Yourself A Merry Little Christmas."
Recorded in Brooklyn, New York, the song follows Mia's debut EP, The chances are over, which was released earlier this year and produced primarily by Mia. At the moment, she is working on new material which should be released in 2022.
A native of Maryland, Mia began her music career very early on – modeling piano melodies from songs she had heard at age four, followed by formal piano lessons. She grew up listening to the Eagles, Willi Nelson and Paul Simon.
Mia explains: "Paul Simon was a staple of my childhood. My favorite song when I was a kid was "Diamonds on the Soles of Her Shoes". Now I think more of his lyrics when I listen to his songs.
Nowadays, her influences include Olivia Rodrigo and Ariana Grande due to their talent for creating "captivating music about sad experiences, without diminishing emotions".
The fusion of the two influences – examples of songwriting like Paul Simon and modern artists like Olivia Rodrigo – infuses Mia's music and sound with a unique atmosphere.
Now a high school student, Mia shares, "When I was in ninth grade I started recording my songs and decided that was what I really wanted to do." In 2019, she released her first single, "In Your Eyes", followed by "Yesterday", then her first EP in 2021.
"Have Yourself A Merry Little Christmas" opens with deep and classic strings that throw themselves into luminous and swept textures on a throbbing rhythm driven by the bass. Brilliant colors provide a polished matrix to Mia's evocative voice, rippling in warm undertones and captivating timbres. It's one of those crème de la crème voices bursting with charisma and silky translucent tones.
Mia McIntosh did it! Her exquisite voice, under luscious singing control, touches the heart of the holiday season.
Follow Mia McIntosh on Instagram | Spotify