Swedish High Voltage All-Female Heavy Rockers THUNDERMOTHER Release Brand New Music Video For "WATCH OUT"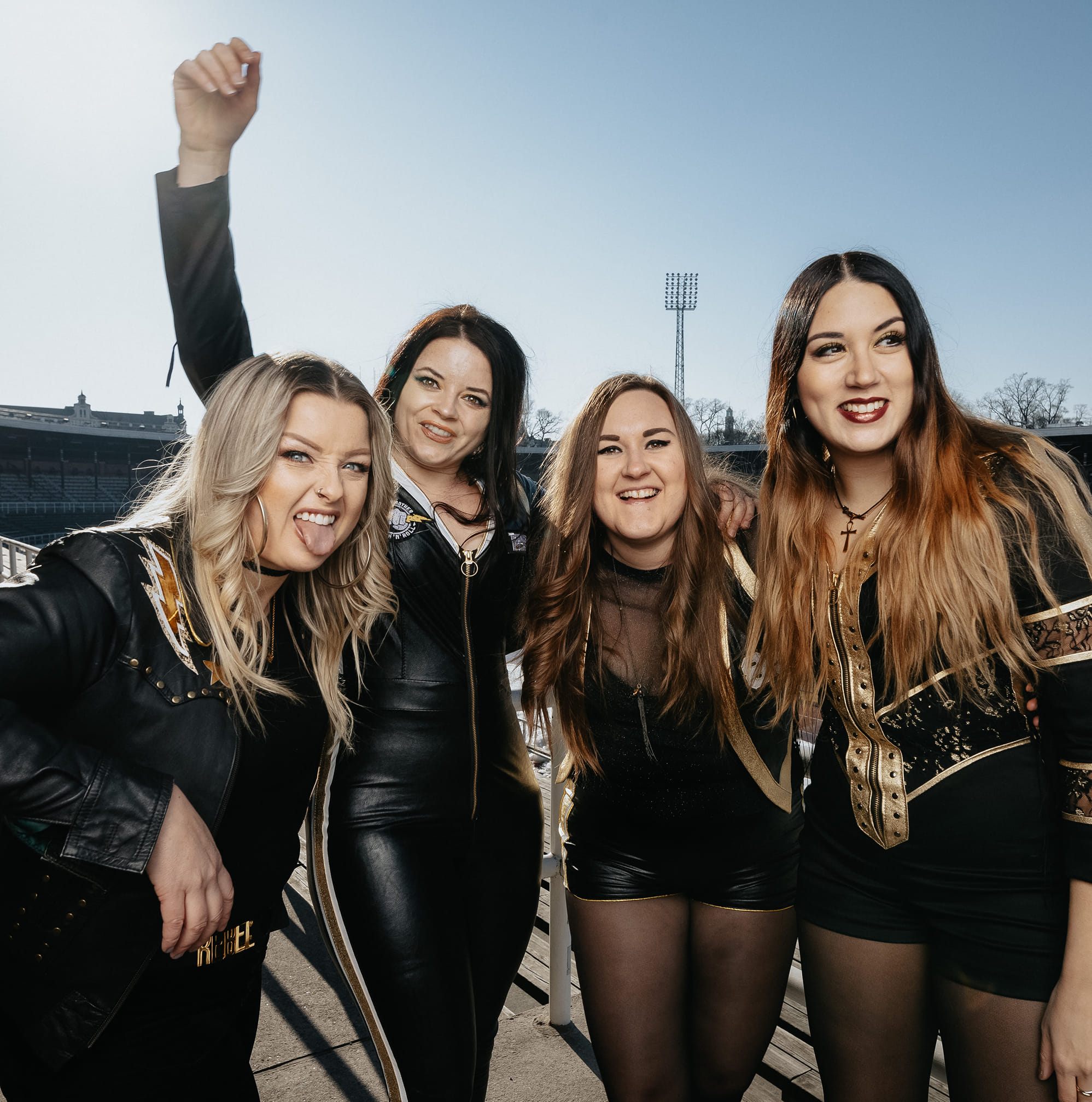 After their last revolutionary album Heat wave (2020, AFM Records), which received acclaim from both fans and the international music press, the all-female Swedish heavy rock band THUNDER released a brand new song from their upcoming album, black and gold. "Watch Out" delivers the adrenaline-charged, high-tension, dirty rock 'n' roll the band is known for. The track features their infectious party rock, laced with an irresistible feel-good appeal.
Filippa Nässil guitarist said "We are thrilled to present our first single 'Watch Out' from our upcoming album black and gold. The song is about this moment in our career. It's about standing up, being powerful women working as a team and taking charge. We are so proud of these songs and we hope our music will inspire many people. Don't let anyone ruin your dreams.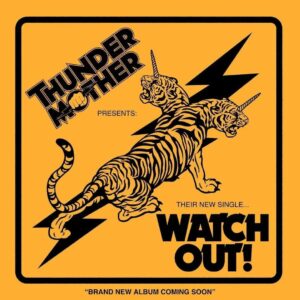 The song is available on all digital platforms HERE.
With four studio albums already released and countless critically acclaimed live shows under their belt – the latter by the way also during the pandemic – THUNDERMOTHER has repeatedly proven its exceptional artistic potential. As the new single shows, their forthcoming album black and gold has these exceptionally talented musicians channeling their extraordinary abilities with more conviction than ever. This album raises the bar.
More band information and album details will be revealed in the coming weeks.
Thundermother is:
Guernica Mancini – Vocals
Filippa Nässil – Guitars
Emlee Johansson – Drums
Mona Lindgren – Bass
(Photo credit: Matts Vassfjord)
Fluent THUNDER tour dates include:
2022.04.17 (United Kingdom) London – Camden Underworld
17.05.2022 (DE) Bensheim – Rex
18.05.2022 (DE) Viersen – Rockschicht
19.05.2022 (DE) Trier – Mergener Hof
20.05.2022 (CH) Cornaux – Corn'Rock Festival
26.05.2022 (DE) Hallig Langeneß – Kultur auf den Halligen
27.05.2022 (DE) Hamburg – Ballroom Kaperfahrt
28.05.2022 (DE) Coesfeld – Fabrik
30.05.2022 (DE) Aschaffenburg – Colos-Saal
31.05.2022 (DE) Cologne – Rock-Pit (acoustic show)
02.06.2022 (DE) Berlin – Trou44
03.06.2022 (DE) Oschersleben – Rock & Metal Dayz
04.06.2022 (DE) Fulda – Kreuz
05.06.2022 (DE) Hamburg – Markthalle
13.06.2022 (DE) Cologne – Essigfabrik
14.06.2022 (DE) Bochum – Matrix
15.06.2022 (DE) Bremen – Tour
17.06.2022 (DK) Copenhagen (DK) – Copenhagen
29.06.2022 (DE) Flensburg – Kühlhaus
30.06.2022 (DE) Neumünster – Zone A7 Party
02.07.2022 (DE) Eckernförde – Rock am Strand
07.07.2022 (DE) Ballenstedt – Rockharz Open Air
08.07.2022 (SE) Borlänge – aLive Festival
09.07.2022 (SE )Töreboda – Törebodafestivalen
14.07.2022 (AT) Leoben – Area 53 Festival
16.07.2022 (DE) Weigendorf – Weigendorf Open Air
23.07.2022 (NO) Ringebu – Gudbrandsdal Rock Open Air
29.07.2022 (FI) Oulu – Qstock Festival
30.07.2022 (FI) Åbo – DBTL Festival
31.07.2022 (DE) Johannesberg – Mühlenbergfestival
04.08.-06.08.2022 (DE) Wacken – Outdoor Wacken
06.08.2022 (DE) Gelsenkirchen – Horst Rockt
10.08.2022 (DE) Dusseldorf – Zakk
11.08.2022 (DE) Eschwege – Open Flair Festival
12.08.2022 (DE) Georgsmarienhütte – Hütte Rockt Festival
13.08.2022 (DE) Zweisimmen – Mannried Open Air
17.08.2022 (DE) Selb – Gemeindehalle Schirnding
18.08.2022 (DE) Dinkelsbühl – Summer Breeze Open Air
19.08.2022 (DE) Gusow – Wild engines and beach party
20.08.2022 (DE) Seth – Ackerbrand Festival
01.09.2022 (DE) Schmallenberg – Habbels
02.09.2022 (DE) Landstuhl – Festival Burg Nanstein
03.09.2022 (DE) Kalletal – Kalletal Rockt 4
Visit Thundermother online:
Thundermother.com
facebook.com/thundermother
instagram.com/thundermother
twitter.com/thundermother
youtube.com/channel
afm-records.de