TOPdesk Named Market Leader for Best Enterprise Service Management Solution by Research In Action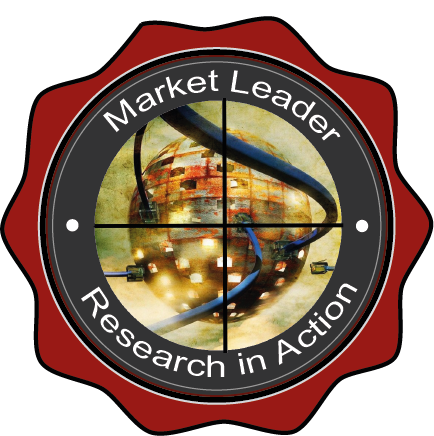 Research In Action's 2022 Vendor Assessment dedicated to training business leaders in IT and marketing automation.
TOPdesk, a leading global provider of enterprise service management solutions, announces that Research In Action, a global IT services and automation research firm, has named it a Leader in the Service Selection Matrix. 2022 vendors for enterprise service management. This is the second year in a row that TOPdesk has been named a "market leader" by Research In Action.
TOPdesk received the highest score of 4.75 for the Research In Action recommendation index.
TOPdesk has been in the IT and ESM business for over 25 years and continues to expand its extensive network of partners. "TOPdesk's solution and ability to work side-by-side with its customers has accelerated and enabled its customers to adopt Enterprise Service Management early on in IT Service Management efforts," Eveline Oehrlich , research director of Research In Action and author of the report.
TOPdesk's enterprise service management solution, available in three different packages, allows customers to align their value goals to their budgets with expansion options. Surveyed customers gave TOPdesk the highest possible rating of 4.75 for customer satisfaction.
"TOPdesk has all the capabilities, features, and innovations needed for a great ESM automation provider now and in the future," Oehrlich noted in the report. "For organizations looking to grow in ESM, its attractive pricing models, capabilities to serve and support its customers are already well known and touted in the ESM market globally."
Research In Action's Vendor Selection Matrix™ is a primarily survey-based methodology for vendor evaluation, where 63% of the assessment is based on a survey of the company's IT or business decision makers and 37 % based on analyst judgment. The analyst's contribution is fueled by a combination of intensive interviews with software or service providers and their customers, as well as their informed and independent perspective as an analyst.
For this report, the research firm surveyed 1,500 IT and enterprise business managers responsible for budgeting at companies around the world. Research In Action selected vendors with the highest review scores from buyers, but ignored those with fewer than 15 reviews.
TOPdesk partners with businesses, organizations and enterprises of all sizes to improve their IT service management processes through an easy-to-use self-service ESM solution and by providing unparalleled support through a continuously delivered platform. TOPdesk's platform enables enhanced services and a high quality enterprise service management solution with a proven fast and efficient return on investment.
"To be named the Enterprise Service Management Market Leader for the second year in a row is an honor, made possible only because our customers understand how much we value their success and our understanding of market needs based on our decades of experience," said Ruben Franzen, President of TOPdesk USA. "We will continue to build on this momentum and develop a solution that exceeds market expectations, with our customers always coming first in everything we do, of course."
For further insights on trends, maturity, key investment areas and major vendors in the Global ESM Market, request your free copy of the full report here: https://www.topdesk.com/en/e -books/research-in-action-2022/.
About Action Research
Research In Action GmbH is a leading independent research and consulting company in the field of information and communication technology. The company provides both forward-looking and practical advice to businesses as well as supplier customers.
Supplier Selection Matrix™ Disclaimer
The Vendor Selection Matrix™ is a primarily survey-based methodology for vendor benchmarking. Research In Action GmbH does not endorse any vendor, product or service depicted in our research publications, and does not advise technology users to select only top-rated vendors. The information in this research has been obtained from companies and vendor sources believed to be reliable. Research publications of Research In Action GmbH consist of the opinions of analysts and should not be relied upon as statements of fact. Opinions expressed are subject to change without notice. Research In Action GmbH disclaims all warranties, express or implied, with respect to this research, including any warranties of merchantability or fitness for a particular purpose. All trademarks are acknowledged as the property of the respective companies.
About TOPdesk
Since 1993, TOPdesk has been helping organizations improve their service delivery and create an environment where their employees can thrive. It does this with user-friendly, easy-to-integrate products that encourage working together and with a highly engaged team that thrives on learning, sharing knowledge and forming partnerships.
Today, there are over 900 employees in 16 offices in 11 countries, helping a community of over 4,500 organizations around the world deliver better services. Customers rate TOPdesk 4.6 out of 5 on Gartner Peer Insights. TOPdesk also received a consecutive Gartner Peer Insights Customers' Choice. It also received TrustRadius' "Best Customer Support" and "Best Usability" awards. For more information, visit https://www.topdesk.com/.