Wife of music icon Clarence Avant shot dead in Beverly Hills home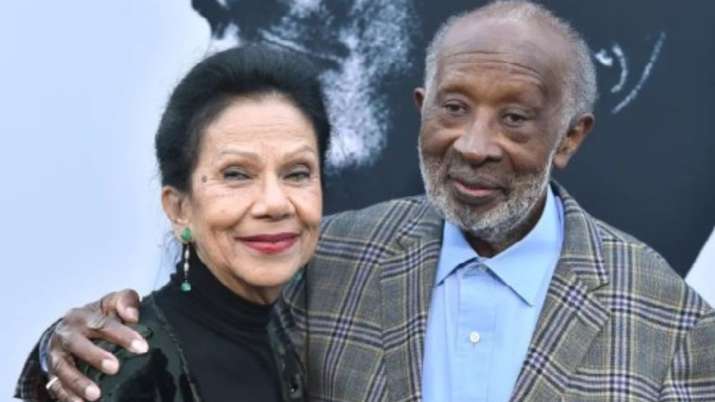 Film producer and legendary wife of Clarence Avant, Jacqueline Avant, was shot and killed during a home invasion of their Beverly Hills home on Wednesday. According to documents provided to The Hollywood Reporter by the Beverly Hills Police Department, their communications center received a call at 2:23 a.m. in response to a shooting in the 1100 block of Maytor Place in the upscale Trousdale Estates neighborhood. . Upon arrival, the police discovered a victim with gunshot wounds; the person was taken to Cedars-Sinai Hospital but did not survive.
The report also confirmed that the suspect (s) were no longer at the scene when police arrived. "I don't think it's a random attack. Crime of any kind will not be tolerated and we will not rest until the suspect (s) are brought to justice, "said Beverly Hills Police Chief Mark G. Stainbrook. Stainbrook said the investigation was "very fluid" and also encouraged the public to provide any relevant information. He also said it was too early for them to speculate on the motive for the invasion or whether the shooting was part of an attempted robbery.
Jackie and Clarence's daughter, Nicole Avant, is married to Co-CEO and Head of Netflix's Content, Ted Sarandos. A Netflix spokesperson confirmed that Clarence Avant was not injured.
According to The Hollywood Reporter, during a press briefing Wednesday afternoon, Stainbrook provided few details about the shooting, but said it was a "difficult day for our city" and shared a post from the family. Before, calling their contributions to the entertainment industry "incomparable."
"All of the Avant and Sarandos families wish to thank everyone for their outpouring of love, support and sincere condolences for Jacqueline Avant. Jacqueline was an extraordinary wife, wife, mother and philanthropist and a resident of Beverly Hills for 55 years who had an immeasurable positive impact on the artistic community. She will be missed by her family, friends and everyone she has helped throughout her incredible life, "the statement provided to The Hollywood Reporter said.
Married in 1967 and together for over 50 years, Jackie and Clarence have two children — Nicole Avant 53 years old and a 50 year old son Alexander Du Bois Avant. Jacqueline was a former Ebony Fashion Fair model known for her philanthropy. She has served as chair of the Neighbors of Watts, a support group for the South Central Community Child Care Center and chair of entertainment for the NOW Benefit Auction and NOW Membership. She also served on the board of directors of the International Student Center at UCLA (University of California, Los Angeles).
(ANI)
Read the original article here
Disclaimer! Toysmatrix is ​​an automatic aggregator around global media. All content is available free on the Internet. We just ran it on one platform for educational purposes only. In each content, the hyperlink to the main source is specified. All trademarks are the property of their rightful owners, all documents are the property of their authors. If you are the owner of the content and do not want us to publish your materials on our website, please contact us by email – [email protected]. Content will be removed within 24 hours.